Time is Limited - Act Now

A quick overview of the facts behind Aqueous Film Forming Foam (AFFF) and cancers
AFFF has been widely used at a variety of facilities for both training and emergency response purposes, including airports, military bases, firefighting training facilities, oil and gas refineries, as well as petroleum and chemical bulk storage facilities.
AFFF's ability to extinguish hydrocarbon fires effectively and efficiently has led to its widespread use anywhere liquid and gas-based fires occur.
The Aqueous Film Forming Foam (AFFF) and Per- and Polyfluoroalkyl Substances (PFAS) Connection
In the past 20 years, numerous studies have linked the use of AFFF to the release of Per- and Polyfluoroalkyl Substances (PFAS) in the environment.
PFAS in AFFF are toxic and carcinogenic to humans, according to the International Agency for Research on Cancer (IARC).
The use of AFFF has released PFAS into the environment in response to emergency situations in mass quantities and in an uncontrolled manner.
Due to its ability to persist in the environment, PFAS can travel long distances in groundwater without breaking down–this can lead to the contamination of drinking water supplies.
How PFAS from AFFFs Enter the Human Body
Environmental investigations at military bases, airports, and firefighting training facilities have indicated the use of PFAS at these sites and have impacted nearby drinking water supplies.
In addition, firefighters and other individuals using AFFF in training and emergency scenarios are vulnerable to PFAS exposure through direct contact, inhalation, and ingestion of the foam during application.
Health studies have found elevated concentrations of PFAS in the blood of firefighters and elevated rates of cancer among those more highly exposed to AFFF.
AFFF is known to cause the following types of cancers & conditions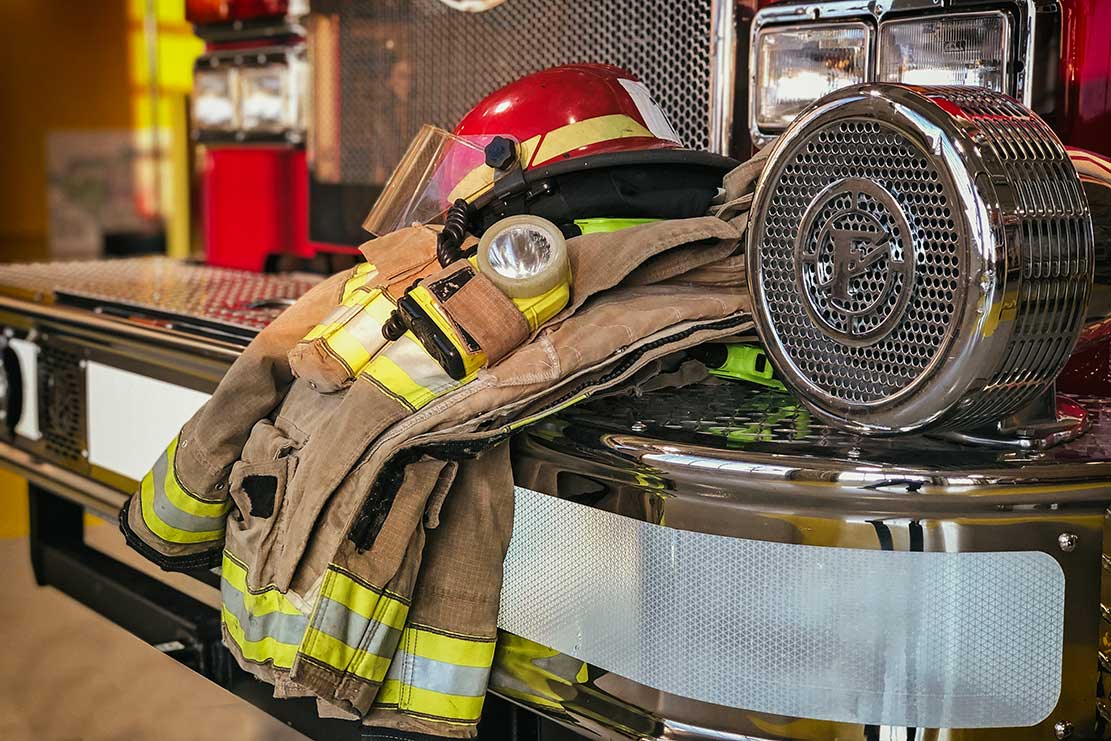 Kidney cancer - Also called renal cancer, kidney cancer is a disease in which kidney cells become malignant (cancerous) and grow out of control, forming a tumor.
Liver cancer - Symptoms are uncommon in the early stages of liver cancer. Later, symptoms may include weight loss, belly pain, vomiting, and yellowed skin.
Ulcerative colitis - Ulcerative colitis (UC) is an inflammatory bowel disease. It causes irritation, inflammation, and ulcers in the lining of your large intestine.
Prostate cancer - Prostate cancer begins when cells in the prostate gland start to grow out of control. The prostate is a gland found only in males.
Bladder cancer - Bladder cancer starts when cells that make up the urinary bladder start to grow out of control.
Breast cancer - Symptoms of breast cancer include a lump in the breast, bloody discharge from the nipple, and changes in the shape or texture of the nipple or breast.
Testicular cancer - Testicular cancer is the most common cancer in American males between the ages of 15 and 35.
Thyroid cancer - Thyroid cancer occurs in the cells of the thyroid, a butterfly-shaped gland located at the base of your neck.
Aqueous Film Forming Foam (AFFF) Manufacturers and Product Names
Ansul/Tyco – Ansulite (Continues to manufacture AFFF and other fluorinated foams. Now a subsidiary of Tyco.)
Chemours – FM-200 (Continues to manufacture AFFF and other fluorinated foams. Former subsidiary of DuPont. Now a subsidiary of Kidde-Fenwal.)
3M – Lightwater (Manufactured only PFOS-based foam. Completed a voluntary phase-out in 2002 in agreement with EPA.)
National Foam, Inc./ Kidde-Fenwal – Aer-O-Lite, Aer-O-Water, Centurion, Universal (Began producing fluorinated foams as early as 1965. Continues to manufacture AFFF and other fluorinated foams. Now a subsidiary of Kidde-Fenwal, a subsidiary of Carrier.)
Chemguard – Chemguard (Continues to manufacture AFFF and other fluorinated foams.)
Buckeye Fire Equipment – Platinum (Legacy AFFF) (Continues to manufacture AFFF and other fluorinated foams.)
We believe that victims of AFFF fire fighting foams–and the families who suffered with them–should be able to address the manufacturers and get the compensation and justice they deserve.
Our network of attorneys are ready to support you.
Answer a brief, private online questionnaire that asks for key details of the experience
Have the case evaluated by a legal team free of charge without any obligation to file
Depending on the circumstances, the case could be filed for potential compensation
Please seek the advice of a medical professional before making health care decisions. This advertisement is not associated with a firefighting foam manufacturer or any government agency.
www.shieldjusticeteam.com is the property of Shield Legal LLC. 1530 Faraday Ave, Suite 200 Carlsbad, CA 92008
This website is not part of the Facebook website or Facebook, Inc. Additionally, this site is NOT endorsed by Facebook in any way. FACEBOOK is a trademark of FACEBOOK, INC.
ATTORNEY ADVERTISING. This Website is not intended to provide medical advice. Consult your doctor or physician before starting or stopping any medication.
Discontinuing a prescribed medication without your doctor's advice can result in injury or death. are not an indication of future results. Every case is evaluated on its own facts and circumstances. Valuation depends on facts, injuries, jurisdiction, venue, witnesses, parties, and testimony, among other factors. No representation is made that the quality of legal services to be performed is greater than the quality of legal services performed by other lawyers. Shield Justice Team does not itself provide legal services. Cases will be referred to third party attorneys and law firms. Do not rely on this advertisement in making any medical decision. Please call your physician before making any medical decision, including altering your use of any drug. Court costs and case expenses may be the responsibility of the client. Not available in all states. This advertisement is not intended as a testimonial, endorsement or dramatization, and does not constitute a guarantee, warranty, or prediction regarding the outcome of your legal matter, either expressed or implied. Anyone considering a lawyer should independently investigate the lawyers' credentials and ability, and not rely upon advertisements or self-proclaimed expertise. Only persons age 18 or older have permission to access our Service. Our Service does not address anyone under the age of 13("Children").
Privacy Policy | Terms and Conditions | CCPA Privacy Notice | Do Not Sell My Info
© 2021 Shield Justice Team. All Rights Reserved